HHLA transferred humanitarian aid from Hamburg to Odesa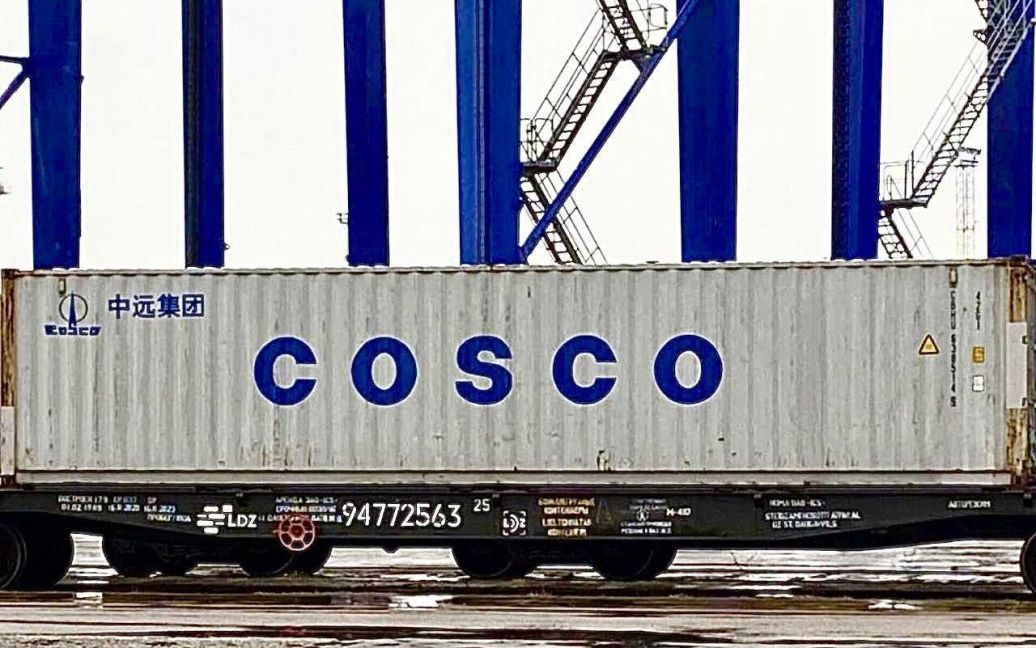 On December 15, three containers with aid supplies and essential goods worth over 150,000 Euros arrived from Hamburg to Odesa port by rail. The goods were purchased at the expense of the German company Hamburger Hafen und Logistik AG (HHLA) and donations from its employees.
The aid was delivered through HHLA's own European transport network and was intended for residents and medical facilities of the Odesa region, as well as other southern regions of Ukraine, including the de-occupied territories.
"We feel an obligation to provide humanitarian aid in view of the suffering of Ukraine's population as a result of the ongoing Russian aggression. We therefore intend to make a declaration of solidarity with the people in the Odessa region by transporting urgently needed goods. I would like to thank all the employees who contributed towards organising the transport and took part in the humanitarian campaign through their skills or donations," said Angela Titzrath, Chairwoman of HHLA's Executive Board.
"From the first day of the war, the team of the Humanitarian Aid Coordination Headquarters (HCH) of Odesa Region has been collecting information about the needs of the population and settlers. We organize transport and warehouse logistics, distribute humanitarian aid and monitor its use. Both domestic and international donors are involved to cover the needs. We are sincerely grateful to HHLA, which responded to our request and purchased aid supplies and essential goods for the residents of our region", commented Oleksiy Chornyi, the Head of the HCH of the Odesa Region.
"We are ñompletely confident that due to the close cooperation of the management of all involved companies of HHLA group with the Humanitarian Aid Coordination Headquarters (HCH) of the Odesa region, the provided humanitarian aid will be delivered to where it is most needed. This is only the first consignment of aid, but we plan further cooperation in the delivery of humanitarian cargo", - emphasized Hamburg-Ambassador, Vice-president of SC "Container Terminal Odesa" Svitlana Yarova.
Note:
Hamburger Hafen und Logistik AG (HHLA) is one of Europe's leading logistics companies. With a tight network of seaport terminals in Hamburg, Odessa, Tallinn and Trieste, excellent hinterland connections and well-connected intermodal hubs in Central and Eastern Europe, HHLA represents a logistics and digital hub along the transport flows of the future. Its business model is based on innovative technologies and is committed to sustainability. HHLA is the parent company of SC "Container Terminal Odesa" – the biggest container terminal of Ukraine, which has been operating on the territory of the Odesa port since 2001.