Operator of the container terminal at the Quarantine mole of Odessa seaport has started operations of the new handling area for railway platforms
Published: http://www.port.odessa.ua Wednesday, October 13 2021, 09:57
According to the engineers from the railway operations group of the Chief Controllerís office of Odessa branch of the state company Administration of the Seaports of Ukraine (SC ASPU), recently an Addendum to the "UTP"* has been signed on the inclusion of the new rail tracks #17-a and 17-b with the length of almost 200 meters each, into the technological cycle of the port railway station Odessa-port.
The port operator SC Container Terminal Odessa (HHLA CTO) at its own expense built the new handling area for railway platforms in the rear of the berth #2 at the Quarantine mole. At the end of September, the company completed obtaining a package of approvals from JSC Ukrzaliznytsia (Ukrainian Railways) and the relevant state inspections for facilityí operations. Since early October operations of loading / unloading railway platforms have been carried out on the tracks #17-a, and 17-b.
- The new area of rolling stock handling is designed for simultaneous acceptance of up to 26 platforms. After its commissioning, the throughput capacity of the railway tracks operated by HHLA CTO has increased to 152 cars per day, - Maxim Lapay, the head of OB SC ASPU commented on the event. - Expansion of the railway infrastructure of the container terminal at the Quarantine mole of Odessa port is the planned stage in the implementation of the Strategy for the Development of Ukrainian Seaports for the period up to 2038.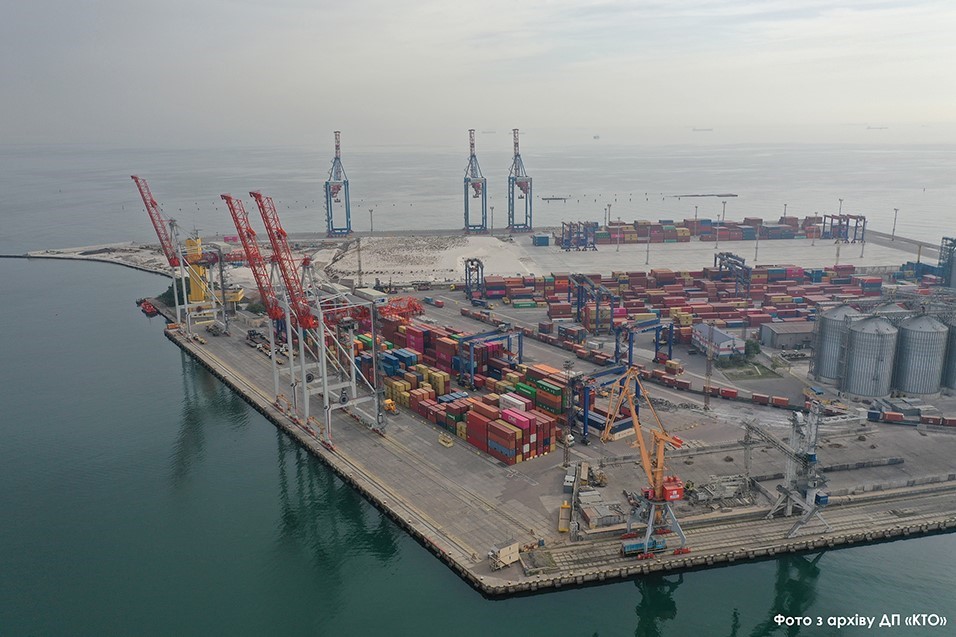 * UTP - ęUnified Technological ProcessĽ - technological process of the work of Odessa port administration and the Ukrainian Railways.